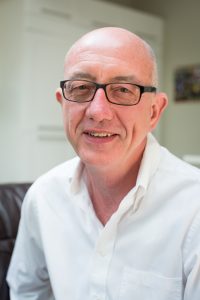 Viv Thomas is the founder of Formation. He is passionate about 'the spectacular ordinary life' and seeing people flourish into all that they possibly can be. Viv has a national and international speaking and teaching ministry. He is an ex-Associate International Director for OM International and continues to travel the world seeking to see leaders grow. Leadership, Spirituality and Mission are particular passions.
Viv is also the Hon Teaching Pastor at St Paul's Hammersmith; an ordained Anglican; an Associate Lecturer at Spurgeon's College London; a visiting lecturer at three other colleges; a mentor; spiritual director; organisational consultant and writer. He has written Future Leader, Second Choice, Paper Boys, The Spectacular Ordinary Life and The Spectacular Ordinary Organisation. He has a Masters degree in Human Resource Development and another in Spiritual Theology from Regent College in Vancouver. Viv has a Ph.D. from King's College, London where his research focused on Christian Leadership in relation to the Trinity. He loves football, theatre, movies, sport of most kinds, seeing people grow, eating healthy food, riding his bike around London; walking along the side of the Thames and spending time with his wife.
Formation has a board of talented trustees who support Viv.